Palio of Siena : jockeys and horses
The 16th of August is already gone but Borgo Grondaie has decided today to talk about a very important event which represents the full medieval tradition: the Palio of Siena.
Last Monday the 17th the Palio has taken place in Siena. It has been postponed because of the rainy weather. As usual, the 10 contrade have challenged in the main square of Siena, Piazza del Campo, in order to win the famous and the so-called Drappellone, that is the the important painting created for this event which is the award for the competion. It's also called Cencio by Siena people. The artist who has created the Drappellone for this Palio is a woman and her name is Elisabetta Rogai.
The contrade that have taken part the competition are: Shell, Wave, Tower, Tortoise, Goose, She-Wolf, Porcupine. Moreover there have been 3 contrade which have been chosen by lot last 5th of July and they are: Ram, Snail and Forest.
The winner has been the Forest!!!
It's important to remember that the Palio of Siena is not an event organized with a touristic aim but, on the contrary, it represents a fundamental aspect of Siena tradition. It has very ancient origins that date back to 1644 with the first Palio with horses, just like today. The Palio has always been going on, without interruption, with the exception of the period between the two world wars in the twentieth century.
Each district is like a small city-state, ruled by a Prior. There is also a captain assisted by two or three contradaioli (contrada supporters) called "Mangini".
Within the territory of each district there is a church, a headquarter and a museum, in which all the memorabilia, the hangings of the Palios won, costumes, flags, documents, archives and all that concerns the life Contrada are stored.
The preparation begins officially on 13th of August, or four days before the race.
The protagonists of this event are of course the horses and jockeys. And it is why we decided to provide some more detailed information about the winners horses and jockeys since 2000.
In particular, the horses that have made the Palio history and who have raced and won were:
Berio, that has won the Palio for 4 times in August 2002, 2003, 2005 and July 2005;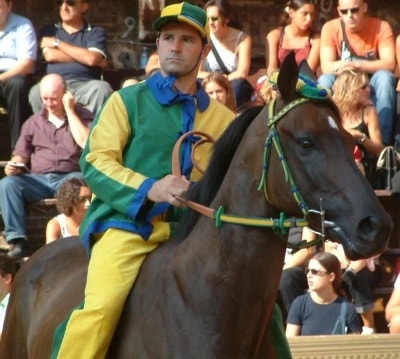 Fedora Saura, winner of 3 Palios, in July 2007, July 2010 and August 2011;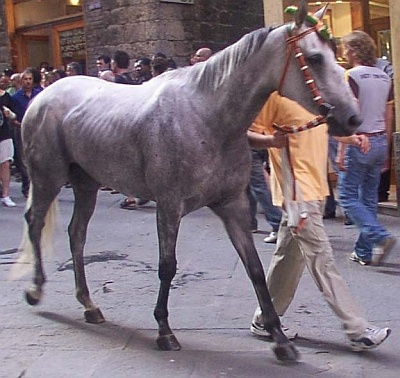 Già del Menhir, that has won 2 Palios in July 2008 and July 2009;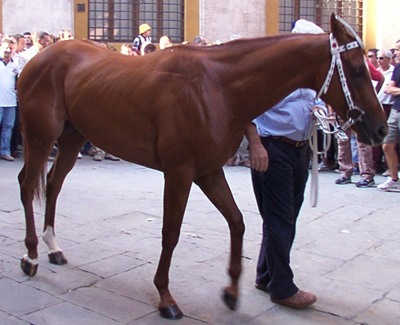 Istriceddu, winner in August 2009 and 2010;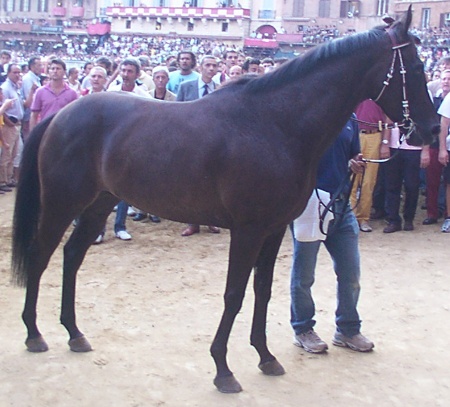 Morosita Prima, winner in August 2013 and July 2015;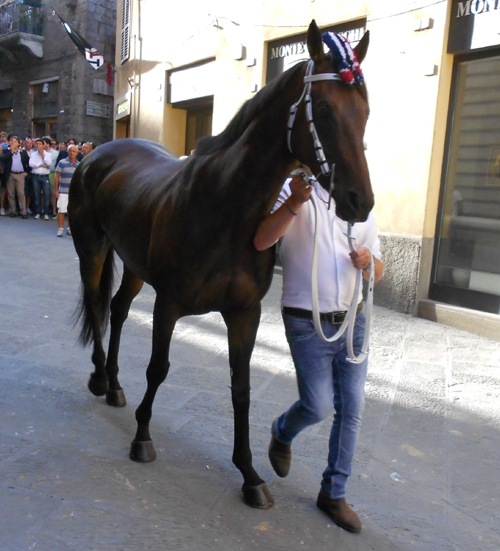 Ugo Sanchez, winner in July 2001 and 2002;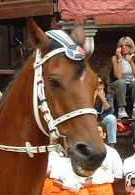 Zodiach, winner in August 2001 and July 2003;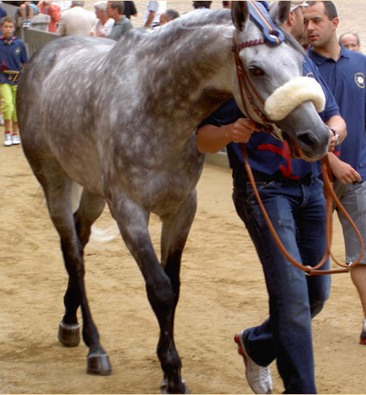 There are also some horses winners of one Palio and they are:
Alesandra, winner in August 2004;
Brento, winner in August 2007;
Caro Amico, winner in August 2006;
Choci, winner in July 2006;
Donosu Tou, winner in July 2004
Elisir di Logudoro, winner in July 2008
Gangelies, winner in July 2000
Guess, winner in July 2013
Ivanov, winner in July 2012
Lo Specialista, winner in August 2012
Mississippi, winner in July 2011
Occolè, winner in August 2014
Oppio, winner in July 2014
Urban II, winner in September 2000
Venus VIII, winner in August 2000
How about jockeys we must remember:
Luigi Bruschelli known as Trecciolino, winner of 10 Palios
Andrea Mari, known as Brio, winner of 5 Palios
Giovanni Atzeni known as Tittia, winner of 4 Palios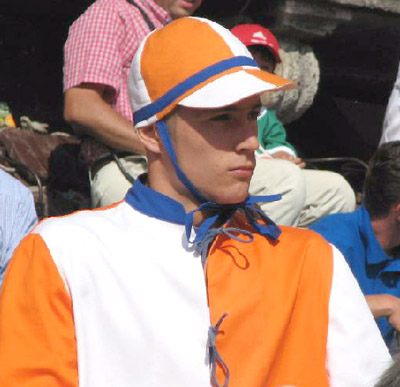 Luca Minisini known as Dè, winner of 3 Palios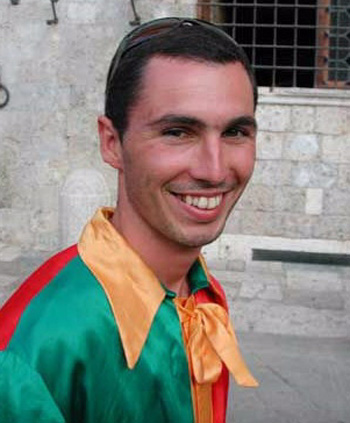 Alberto Ricceri known as Salasso, winner of di 3 Palios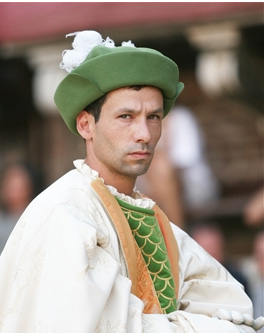 Giuseppe Zedde known as Gingillo, winner of 2 Palios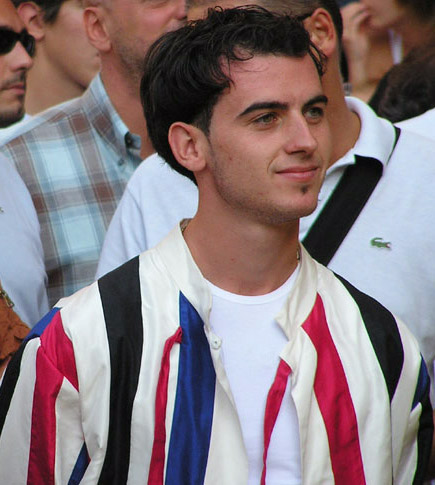 Jonathan Bartoletti known as Scompiglio, winner of 2 Palios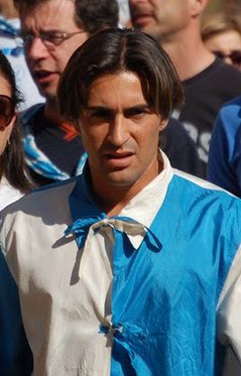 Giuseppe Pes known as il Pesse, Antonio Villella known as Sgaibarre and Silvano Mulas known as Voglia, winners of 1 Palio.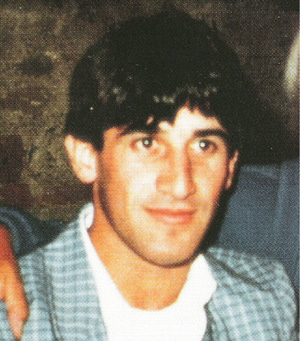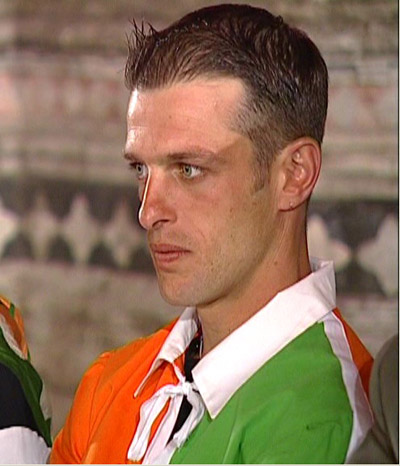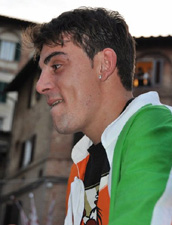 And you, what is your favourite contrada????
Borgo Grondaie only 2 km far from Siena City Centre is the ideal location for Palio days. Far from crowd but close enough to walk to the centre. Enjoy the exiting days of Palio as well as relax in our saltwater pool
ILARIA SIMI
Published by Hotel Borgo Grondaie