Journey between nature and art at the Chianti Sculpture Park of Pievasciate, near Siena.
On the way to this little village, arriving from neighboring towns such as Ponte a Bozzone, Pianella, Vagliagli and Gaiole, visitors will be amazed to find strange and bizarre sculptures such as giants peppers, red telephone boxes and statues that are spaced out with cypresses, presaging the arrival to the Chianti Sculpture Park. The park was born from the idea of spouses Giadrossi who decided to use an area of seven acres of a pristine forest of oak trees the creation of a permanent outdoor exhibition of contemporary artwork.
The sculptures were made by great contemporary artists from twenty-six countries. After a thorough inspection of the area where their work would be exposed, they tried to create sculptures fully integrated with the surrounding nature. The presence of sculptors from different countries helps to make the park a multicultural place. Each artist has brought something new to the exhibition through the use of different materials: marble, granite, glass or modern installations like neon lights and sounds.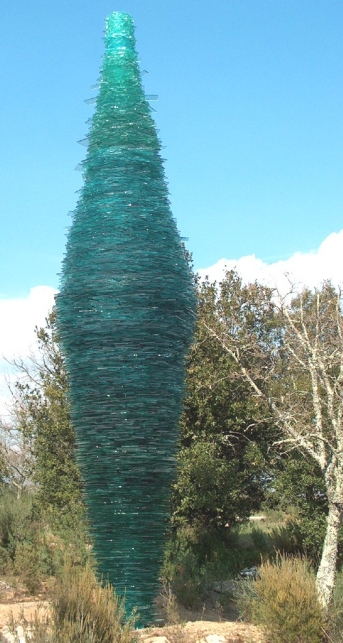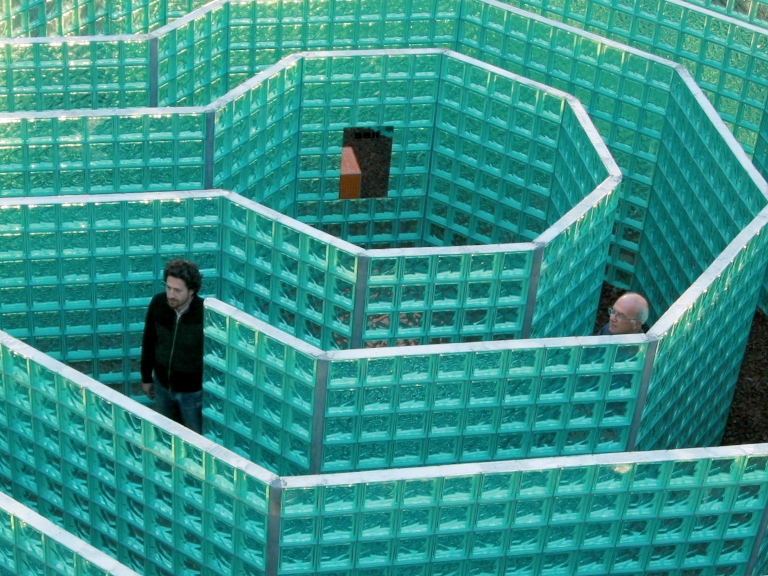 Through their sculptures, artists want to convey some messages: in the park there are works with aesthetic purposes and other that are about social issues. Among them, there are the "Rainbow" made by Italian Federica Marangoni which symbolize the fragility of nature and the "Faith and Illusion" from Dolorosa Sinaga, representing the disillusionment towards progress. Very popular is the "Labyrinth" of English Jeff Saward with interactive installations and the sculpture of The "Leapfrog" of Dominic Benhura, one of the best-known exponents of the African tribe art of the Shona, that presents a game played by children.
The park is also important for its Amphitheater surrounded by nature, that enjoys an excellent acoustics. The steps can accommodate up to 250 spectators. Outdoor events are often held, mostly in the months of July and August, with concerts of jazz, opera, tango and many other entertainments. This year the concert season will start on July 14th and will end on August 18th. Chianti Sculpture Park is opened daily from 10:00 am to sunset. The cost of ticket is € 10.00 Adults, € 5.00 children under 16 years.
Borgo Grondaie only 3 kms away from Chianti Region is the ideal location for visiting Chianti and its towns.
Take a daytrip into the Chianti, taste good wine, visit castles and enjoy a magical walk inside the Chianti Sculpture Park.
GIORGIA BRANCATO