Be Tuscan! It's not an hard work…for us. Today Borgo Grondaie has decided to surprise you with an unusual article! We hope you will enjoy it!
We are going to talk about most common linguistic mistakes of our fantastic guests! It could happen to hear from an English-speaking person the word "Grazi" istead of "Grazie" (thanks). They don't pronunciate that final "e" because in English that sound is "i" and not "e" as in Italian.
Another word which is very difficult for English people is "San Gimignano" because the diphtong "gn" does not exist in English! So you hear perople say "San Gimignino", "San Gimgggnano" …..
The list with linguistic mistakes made by foreigners that try to speak Italian could be endless and so we prefer focus on what a Tuscan person is, all his characteristics that made him DOC like the wine!

First of all, everybody knows that Tuscan people love to laugh, make fun and are very ironic and self-ironic people. They love have fun and share with friends their free time. They use a lot nicknames to take joke of friends (and not only) calling them "nasone" (big nose)" if he/her has a big one, "Kojak" (from the TV series of the famous detective) if he's bald, "secco" (thin) for who is tall and thin and the exclamation "che scemo" (what a dummy) is a regular way to say to a friend when he/her makes something funny or unusual.
We use a lot our hands while speaking and we demostrate our affection for someone giving him/her strong pat on their shoulders.
What are the most important characteristics of a true Doc Tuscan?
First of all the right knowledge of Tuscan language. In Tuscany people don't speak a dialect like in other Italian regions. In Siena and Firenze we are fomous for how we pronounce the "C". Coca Cola for us is HOHA HOLA, "casa" (home) is HASA and "cannuccia" (straw) HANNUCCIA. Remember that Tuscany is the cradle of Italian language and we are very proud of that!
A symbol is represented by the film "Il Ciclone" by Leonardo Pieraccioni. It is a MUST for all Tuscan people! We suggest you to watch it!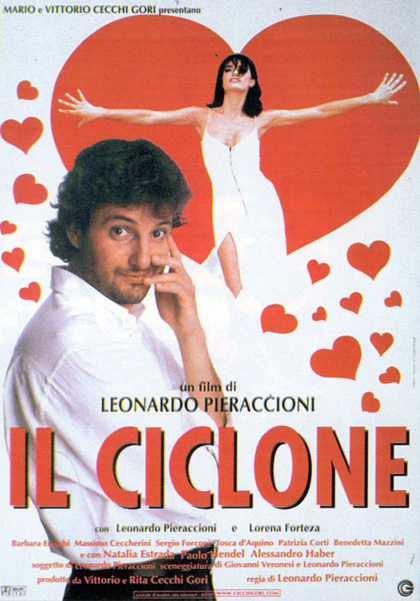 Everybody knows Roberto Benigni, the symbol of Tuscan person. Does anyone remember his Oscar award in 1999 for the fim "La vita è bella"? A mix of happiness, spontaneity and exuberance!
Another characteristic of Tuscan people is their love and passion for good food and wines like Brunello or Chianti. We are proud of our recipes.
First of all we must remember the so-called "Ribollita" which is a soup of bread and vegetatables. The most important ingredient is the borecole. Ribollita means "boiled twice" because you must boil vegetables and bread two times!
So, in order to win over a Tuscan you must be ironic, make him/her laugh and love wine and food!
And you, what do you think about Tuscan people???
We wait for your here at Borgo Grondaie, 2 km away from Siena city centre to experience real Tuscany
See you soon!
Ilaria Simi
Published by Hotel Siena Borgo Grondaie